Michael Lynch
July 1, 1951 - December 31, 2002
To be honest, I don't recall the first time I met Michael. Maybe it was because I had met so many people during those many long weeks before we began production of "The 2000 Stripling Warriors" back in early 1999. But I can tell you now that I remember almost every conversation I had with Michael since we met.

I've heard people say that Mike was misunderstood, and that took me off guard. I never thought of him that way. He was a kind giving man who went 10 extra miles to assist others in succeeding in their dreams. I NEVER!!! saw him without a smile. He was always always there when you needed him.

So why do people say he was misunderstood? I now think I know. I knew a Michael that had a great desire to be part of films, no matter the size, no matter the pay, he just loved it. I knew he was a corrections officer in Salt Lake City, Utah. But our relationship ended there.

At his funeral I found out how much more micheal was as a man, a friend, a brother. He spoke at least 6 languages, He was in the LA PD, Military, and a corrections officer, he held black belts in 5+ different martial arts, he played the piano, banjo, fiddle. He was a grandfather to many, a brother to two, a son, and a friend to everyone he met.

I didn't spend more than a few months over the four years we knew each other together. But we were friends. He was my friend, and for that I will always be a better person.

We Love and miss you Mike

-Danno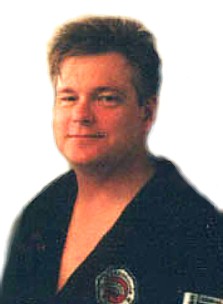 Prof. Michael Lynch

, along with his twin brother Prof. Timothy Lynch, established The School of Ancient Martial Arts during the 1970's in southern California. The school relocated to Salt Lake City, Utah in 1992. The school teaches two martial arts programs, Kazokushin Ryu Jujutsu and Mahkawai Karate.

The chief instructor at SAMA is Prof. Michael Lynch. He has studied the martial arts since 1960. He holds the ranks of 7th Degree Black Belt in Jujutsu; 7th Degree in Mahkawai Karate, 4th Degree in Itosu-ha Shito Kyu Karate, 4th Degree in Kodokan Judo, 4th Degree in Kosho Ryo Kenpo, 3rd Degree in Aikido, 2nd Degree in Tae Kwon Do, and 1st Degree in Kendo/Kenjutsu.

In 1985 Prof. Lynch was selected as captain of the U. S. Jujitsu Team and competed throughout the United States, Canada, Europe, Australia and Argentina. He was the 1986 and 1990 demonstration champion. He continues to serve as a national and international referee in judo, jujutsu and karate competitions. He has taught martial arts/defensive tactics to civilians, military and law enforcement personnel throughout the world. He has been in law enforcement for almost 30 years.